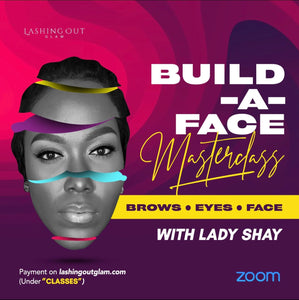 In this class you will learn how to perfectly highlight, contour/bronze your face for a more snatched makeup application. Technique is taught as well as recommended products.
PLEASE make sure you use the camera on your phone. Do not use an iPad, tablet or computer. 
Please have a light source in the front of you. Preferably a 18in ring light, a LED light, bathroom light or natural sunlight. 
Please be seated directly in front of your camera so that I can see you clearly. (Not off to the side of you, but eye level) at a vanity, desk or table with all of your supplies ready to learn.
*be sure to leave your email address where all class info will be sent*