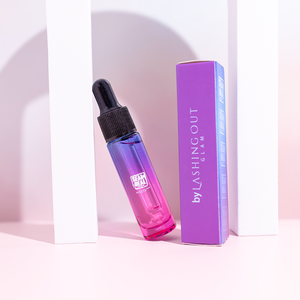 This Liquid Adhesive is perfect to apply our toppers, any glitter, loose pigment or flakes. 
Usage: 
A little goes a long way. Apply a pea size amount to desired area of where you want the loose product.
Allow the adhesive to become tacky which only takes a few seconds before applying the loose product.
Use our Stick To It Applicator to apply.
To Clean:
Simply take a makeup wipe to clean off applicator.