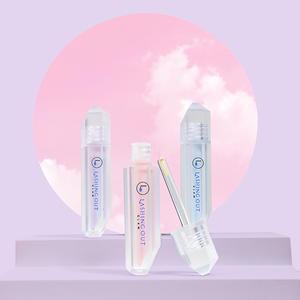 Our Adhere Lash Glue is now available in three different colors (teal, pink and purple) 
it's latex free and formaldehyde free. It smells like flowers, No chemical smell.
Hypoallergenic and Waterproof formula. 
Although it's tinted it goes on white and dries clear.
Apply a layer of lash glue on the lash line and/or strip of lashes (glue should go on white) once it dries clear, which is in a few seconds, press the lashes firmly with our lash tool.